Resin Wicker Chair Garden Rattan Chairs with Bamboo-liked Frame is one of the most hotselling of outdoor patio dining chair. Both the seat and back are weaved by PE rattan. The synthetic plastic rope is pretty close to the natural rattan, but can be used for longer time under sunshine. Usually, it can be used for more than 2000 hours. Because of its UV resistant, the rattan wicker chair is ideal choice as French bistro chair for the restaurant, cyber café, hotel and other dining room space.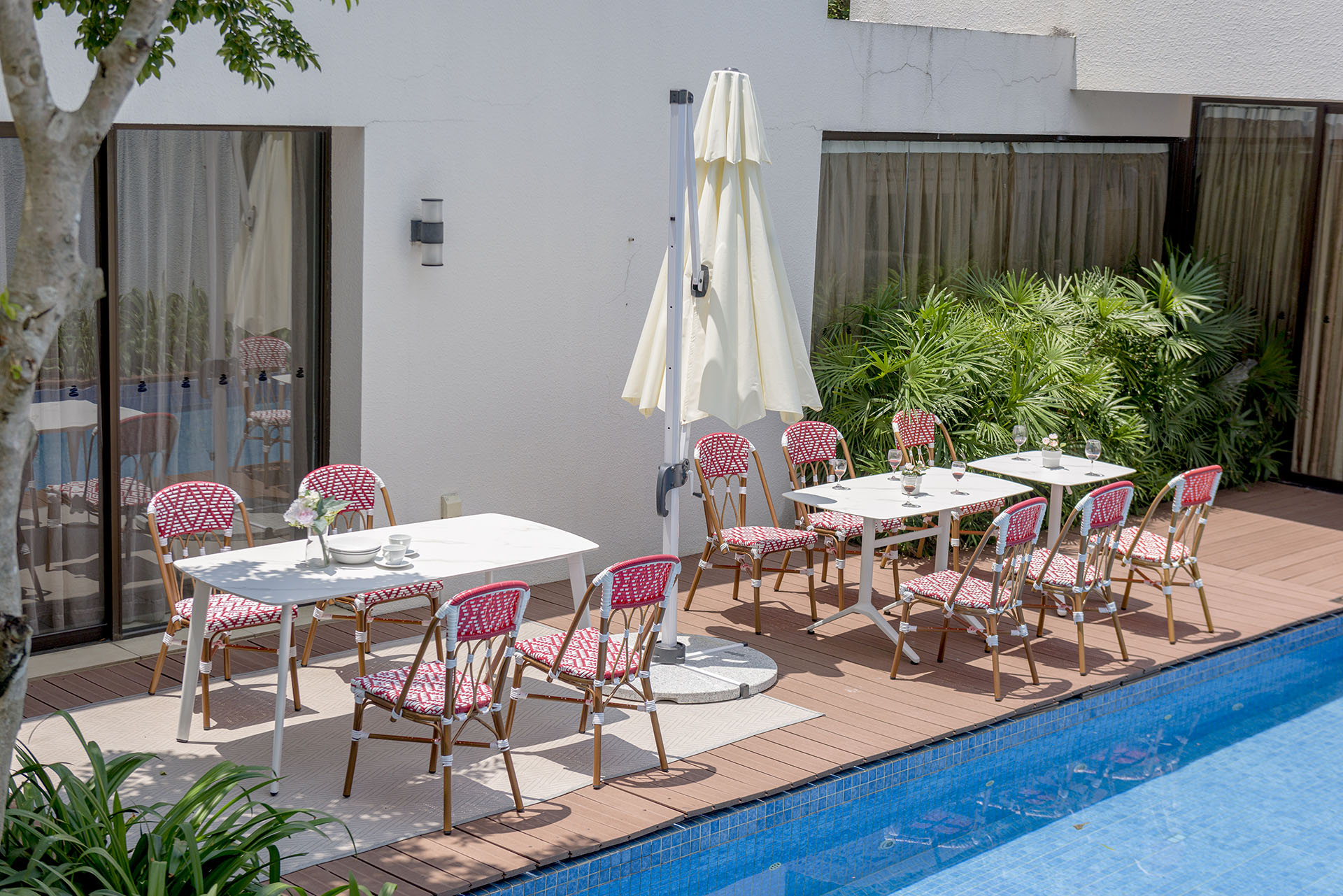 This is a brand new garden set made by Pvc Mesh Textilener and aluminum frame with bamboo pattern. This Pvc Mesh Textileneris the latest model that we independently developed this season, So you cannot find it anywhere else. It has enough resilience and quick-drying function, so it is very suitable for making chair seat.After powder coating, the frame combines the lightness and sturdy of aluminum with the beauty of bamboo.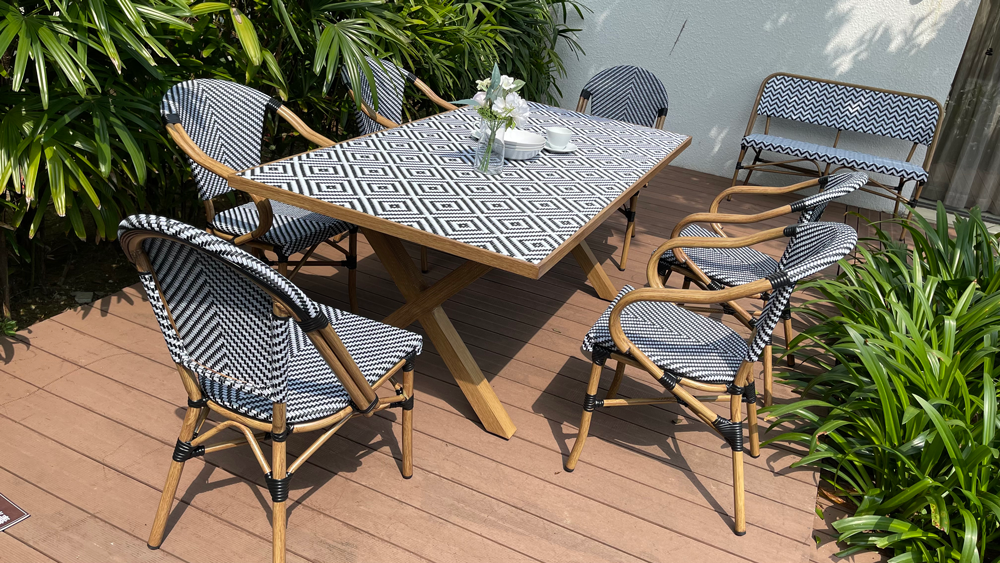 Without the fancy look, but keep it simple. Without complex design, but noble atmosphere. This chair is the perfect fit for sophistication. There is an iron core in the rope to protect the rope, so that the rope is very strong, but not easy to deformation, more texture. The addition of Bamboo pattern aluminum frame with powder coating makes it more like a work of art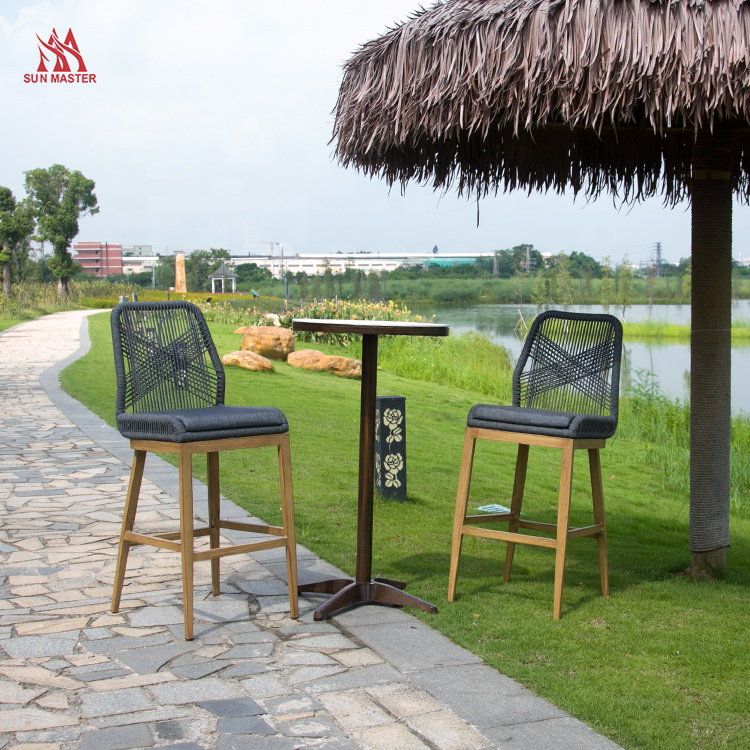 Sun Master International Limited is a company manufacturing outdoor furniture. We are not only an OEM factory with over 20 years' experience, but an innovative design factory keeps launching more than 30 models every season. We specialized in rattan wicker, rope furniture, and textilene furniture with aluminum frames and steel frames attached with different kind of material such as plastic wood and teak wood.
Our highest capacity is 8 0,000 sets of furniture a month with 300 experienced workers. We gained B S C I and the I S O 9 0 0 1: 2015 to offer better service to our customers.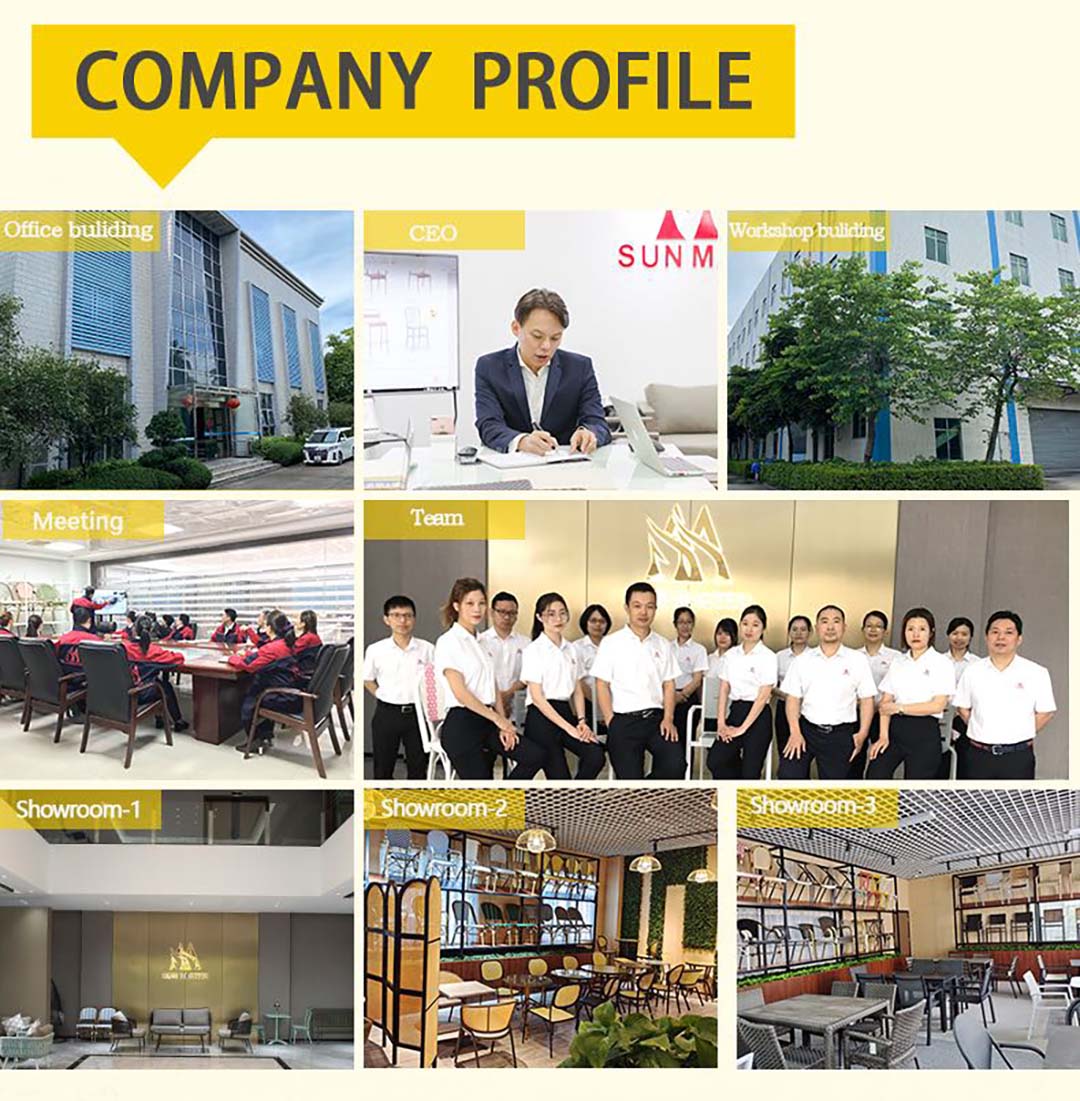 Sun Master International Limited have cooperated with many well-known brands for many years, including Fortune Global 500, supermarket chains and catering industry giants. In addition to strong and stable productivity, development ability is also a key factor that has enabled us to stay in the outdoor furniture industry for more than 25 years