Introducing the revolutionary Patio Textilener Adjustable Sun Lounger from the renowned Patio Furniture Factory! Designed to provide ultimate comfort and style, this sun lounger is perfect for any outdoor space.
Crafted with meticulous attention to detail, this sun lounger features wheels for easy movement. Now you can effortlessly relocate your lounger to any desired spot in your patio or garden. No more struggling to carry heavy furniture around!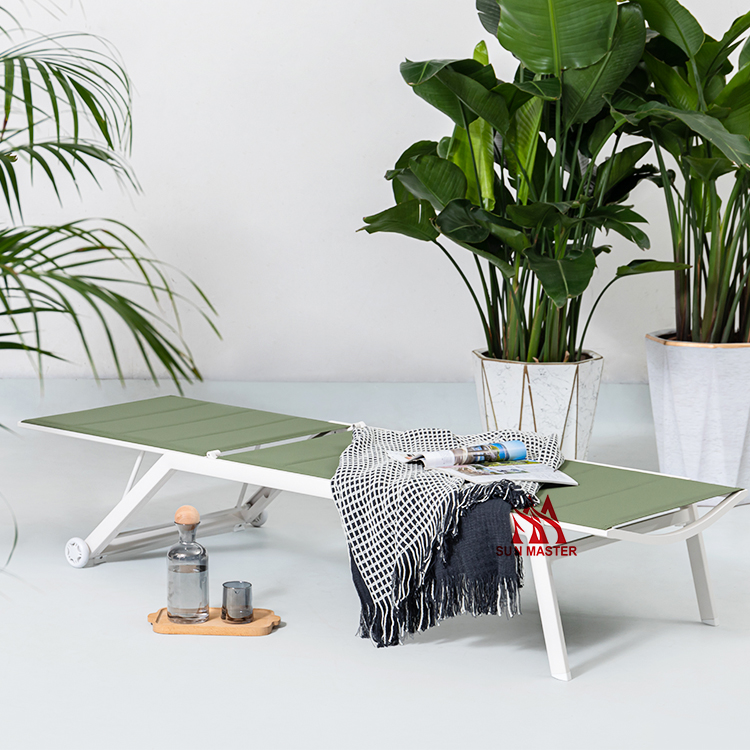 One of the standout features of this sun lounger is the high-quality Textilener material used for its construction. This fabric is not only incredibly comfortable to lie on but also highly durable. It is designed to resist UV rays, ensuring that it remains vibrant and fade-resistant even after prolonged exposure to sunlight. Additionally, it is water-resistant, making it perfect for poolside use, and mold-resistant, keeping your lounger fresh and clean.
The adjustability of this sun lounger sets it apart from the rest. Equipped with multiple reclining positions, you can easily find the perfect angle for soaking up the sun or enjoying a good book. Whether you prefer to lie flat or sit up, this sun lounger provides the flexibility to cater to your individual comfort needs.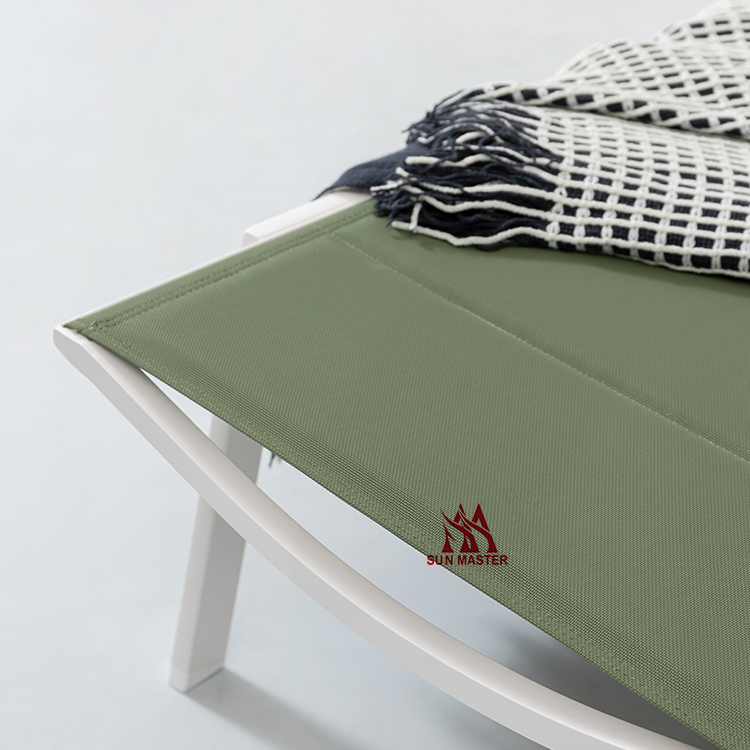 Not only does the Patio Textilener Adjustable Sun Lounger offer unmatched comfort and durability, but it is also incredibly stylish. The sleek design and clean lines make it an elegant addition to any outdoor setting, whether it be a garden, poolside, or a spacious patio.
Invest in the Patio Textilener Adjustable Sun Lounger and elevate your outdoor relaxation experience. Say goodbye to uncomfortable and bland outdoor furniture and embrace the ultimate in luxury and style. Experience the difference that our Patio Furniture Factory brings to your outdoor living space.
---
Post time: Aug-07-2023